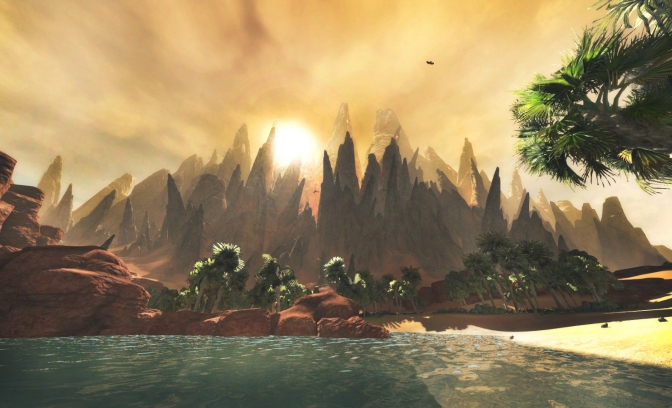 The most savage online game ever
NOW FREE TO PLAY!
Explore the vast reaches of Hyboria, and tread in the footsteps of the world's greatest fantasy hero: Conan the Barbarian himself!
Experience a groundbreaking action-driven combat system, unlike anything ever seen in a massively multiplayer online game before!
Master tradeskills, build entire cities, venture into deep dungeons, or charge the battlefield on the back of a mammoth in epic warfare!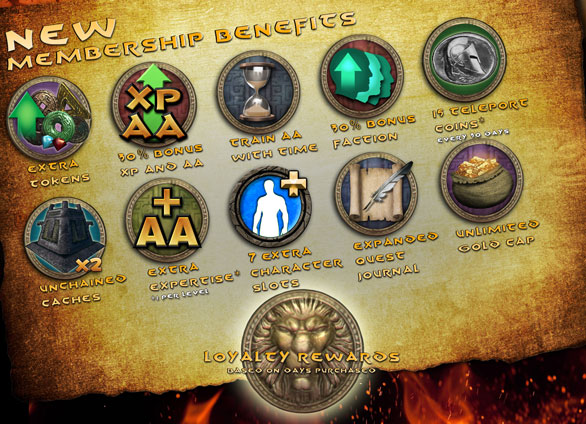 What does it mean that you are now introducing a hybrid business model?
In the simplest terms, anyone can play 'Age of Conan: Unchained' at no cost. No subscription is required. You can download and play for free. 'Age of Conan: Unchained' offers players the option of playing the game for free, without obligation. The business model is a hybrid of the 'store only' free-to-play model and the tiered offering that includes a Premium subscription option. This allows us to let players experience everything Hyboria has to offer, while still offering great added value to Premium subscribers.
Do I need a credit card to play?
No. There are no upfront obligations at all for playing 'Age of Conan: Unchained'. However, should you wish to purchase items from the store, or upgrade to a Premium subscription, you'll need a valid payment method. In addition to major credit and debit cards, we also accept Paypal, PayByCash and ClickandBuy for purchasing points.
I prefer being a subscriber. Can I remain subscribed?
Of course! The Premium offering offers players the full Age of Conan experience, you can continue as a Premium subscriber without any problem at all. The Premium subscription is actually the same as the subscription offer, but now with even more bonuses.
What are the advantages of subscribing?
You can look up all the great benefits of subscriptions in the 'Free and Premium Content Overview' by clicking the 'Details' button above.
What happens to existing customers?
Existing customers with an active subscription have full access to all the Premium content (which is the full game as players know it today) for as long as their subscription stays valid.
Can a player switch from paying to free? What happens when they stop paying?
Yes, you can switch from paying to free when your current subscription period ends. If your subscription runs out, you will automatically be switched to a free player and will remain a free player until you decide to re-subscribe.
I had previously canceled my subscription, will I still have access to the game?
Accounts that were previously active are still there, but you will be limited to two character slots, and the other restrictions on free play unless you become a Premium subscriber.
What type of in-game mail, chat and auction restrictions do free players have?
Free players' chat and mail is limited in the same way as in the trials. They can not use certain chat and mail options and may only send private messages (tells) to players who are their friends. The restrictions are in place to curtail spammers.
What are Funcom Points?
Funcom Points are Funcom's in-game currency. The points allow users to purchase content in 'Age of Conan: Unchained', and reduce the number of small credit card transaction fees. Funcom Points are the same as points used for the character transfer or name change service.
How do I get Funcom Points? How much do they cost?
We are planning to sell Funcom Points in-game at the in-game shop, but currently you can buy Funcom Points at the 'Age of Conan: Unchained' registration page by clicking on the "Buy Funcom Points" within the side panel of your account page. You may also find a complete list of Funcom Point Packages and their costs on the same link.
How long will the Funcom Points take to appear in-game?
Points are credited immediately once a payment has been completed. For credit card and Paypal transactions this may take up to 30 minutes, PayByCash may take longer depending on the chosen method from PBC. To check how many points you currently have, simply open the in-game store and click the home button.
What items or services can I purchase with Funcom Points?
There will be a wide selection of items such as armors, weapons, access passes, characters boost and Premium services through the in-game store.
How do I use Funcom Points in-game?
You can use Funcom Points at the in-game shop to purchase items. For services like character transfers, you will have to log into the account page to make your purchase. Funcom Points that are used at the in-game shop will display instantly within the Funcom in-game shop window.
Why do I have to buy Funcom Points? Can't I just purchase items with a credit card?
Funcom Points allow users to purchase Premium services or items inside Age of Conan to reduce the amount of small credit card transaction fees.
Will the characters that I've created after I purchased points, get access to them?
Yes, all characters on one account share the same pool of Funcom Points. In addition we also support multiple Funcom Game Accounts which draw upon the Master Account (for families for instance). This way if you have more than one Funcom Game Account (for example, more than one Age of Conan Account) attached to your Funcom Master Account, then all of those game accounts can use the Funcom Points from your pool.
Can I share Funcom points if I have different accounts on different games?
Yes, you can share Funcom points on all available games that use Funcom points like 'Anarchy Online', 'Bloodline Champions' and any other Funcom games that support Funcom Points, provided these are all tied to the same account-name.
How will items be delivered in-game after your purchase?
A new system will deliver purchased items with Funcom Points directly to your inventory. If your inventory is full, then your purchased items will be added to your in-game /claim list.
I purchased Funcom Points but the transaction is still pending. How long will it take?
Normally, transactions will be within 30 minutes if all payment information is correct. However, due to the amount of transactions we deal with on any given day, sometimes payments will be delayed due to the high amount of traffic. You may also find transactions pending due to issues that crop up during the transaction process due to incorrect payment information to fraud checks, and even sources beyond our control like your bank. If your transaction is still pending after 24 hours, you can contact customer support for further assistance on the cause of the delay.
What languages does the Funcom Customer Support Team support?
We currently offer support in English, German, French, Spanish and Russian.
What are the hours of operation for the Funcom Customer Support Team?
We know our players play Age of Conan at various times during the day and that's why we offer dedicated customer service 24 hours a day and 7-days a week!